Audiences are Back!
September 4, 2021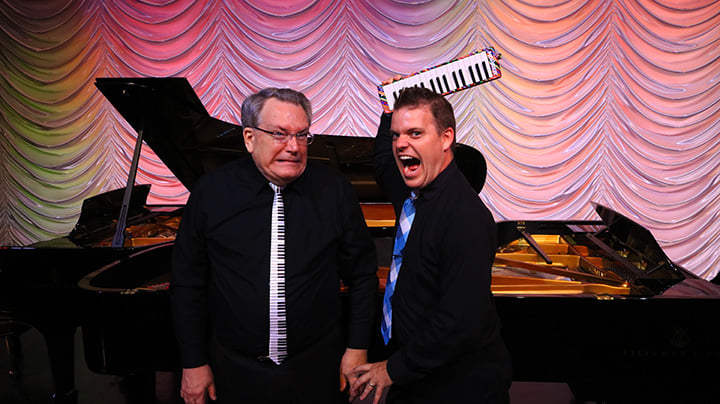 After a year and a half of silence due to the pandemic, the Hoogland Center for the Arts recently welcomed audiences back into our beloved performing arts center to enjoy some great music!
Two of our favorite guys, Mark Gifford and Damien Kaplan, delivered a fantastic concert for us. Dual Piano is one of our most popular acts, and we were excited to finally have them playing to appreciative audiences once again.
Now is your chance to enjoy this spectacular concert in the comfort of your own home! The Dual Piano "Intermission is Over!" Concert will be available for viewing On Demand through Sunday, September 26.
Tickets for this concert are $25 each and available at:
https://www.showtix4u.com/event-details/56296