Originally built as a Masonic Temple in 1909, expanded in 1960, and renovated in 2003, the Hoogland Center for the Arts is an 80,000 square foot facility that houses three major performance spaces and numerous gathering areas.
Levi, Ray, & Shoup Theatre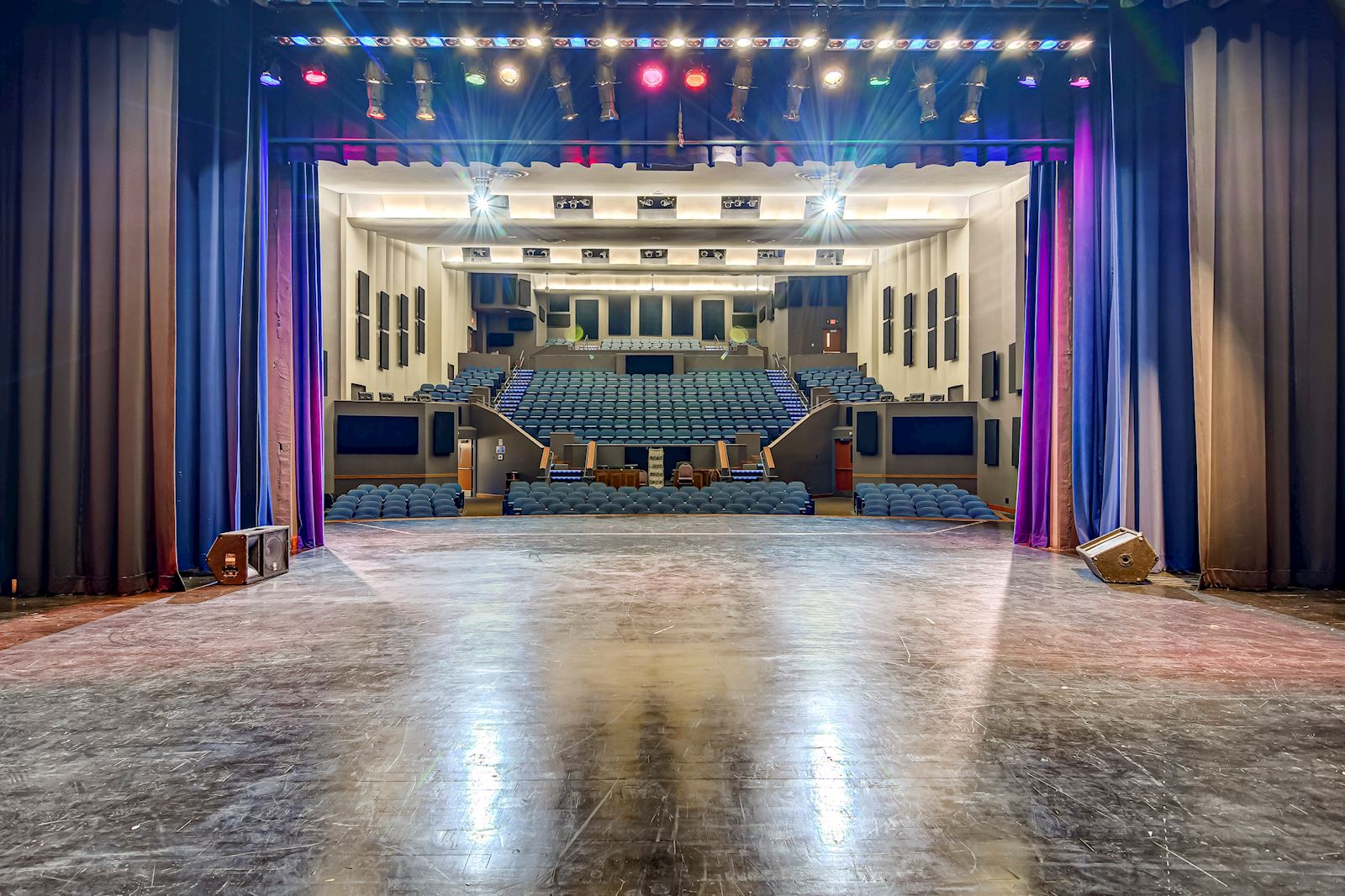 The LRS Theatre is located on the 1st Floor. Many local organizations present plays, musicals, dance recitals, concerts and events in the LRS Theatre. This theatre can accommodate larger-scale performances with an audience seating capacity of 455.
Theatre III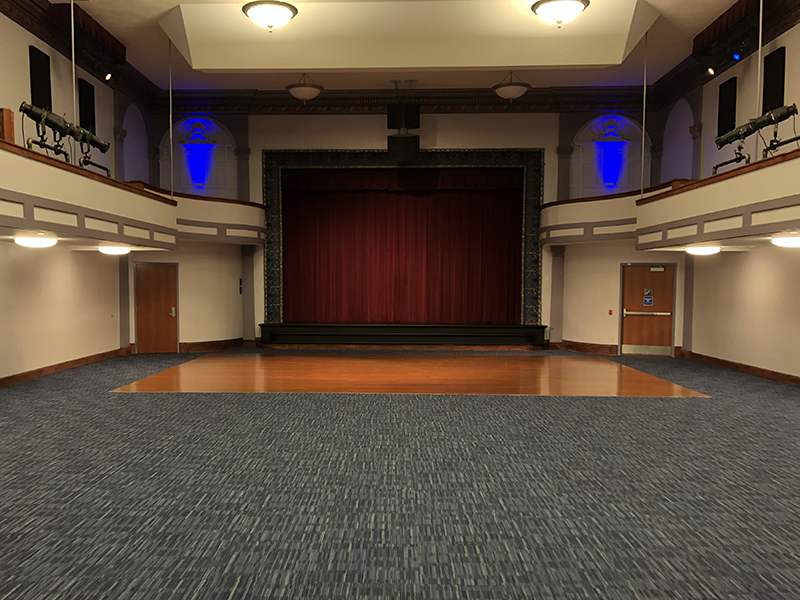 Theatre III is located on the 3rd Floor. This room is the most versatile of all the spaces available in the Hoogland Center for the Arts. For events that utilize a table and chair setting, the space can accommodate up to 160 guests. This room's stage and balcony can transform the space into the perfect setting for small theatrical productions and concerts of up to 250 guests.
Club Room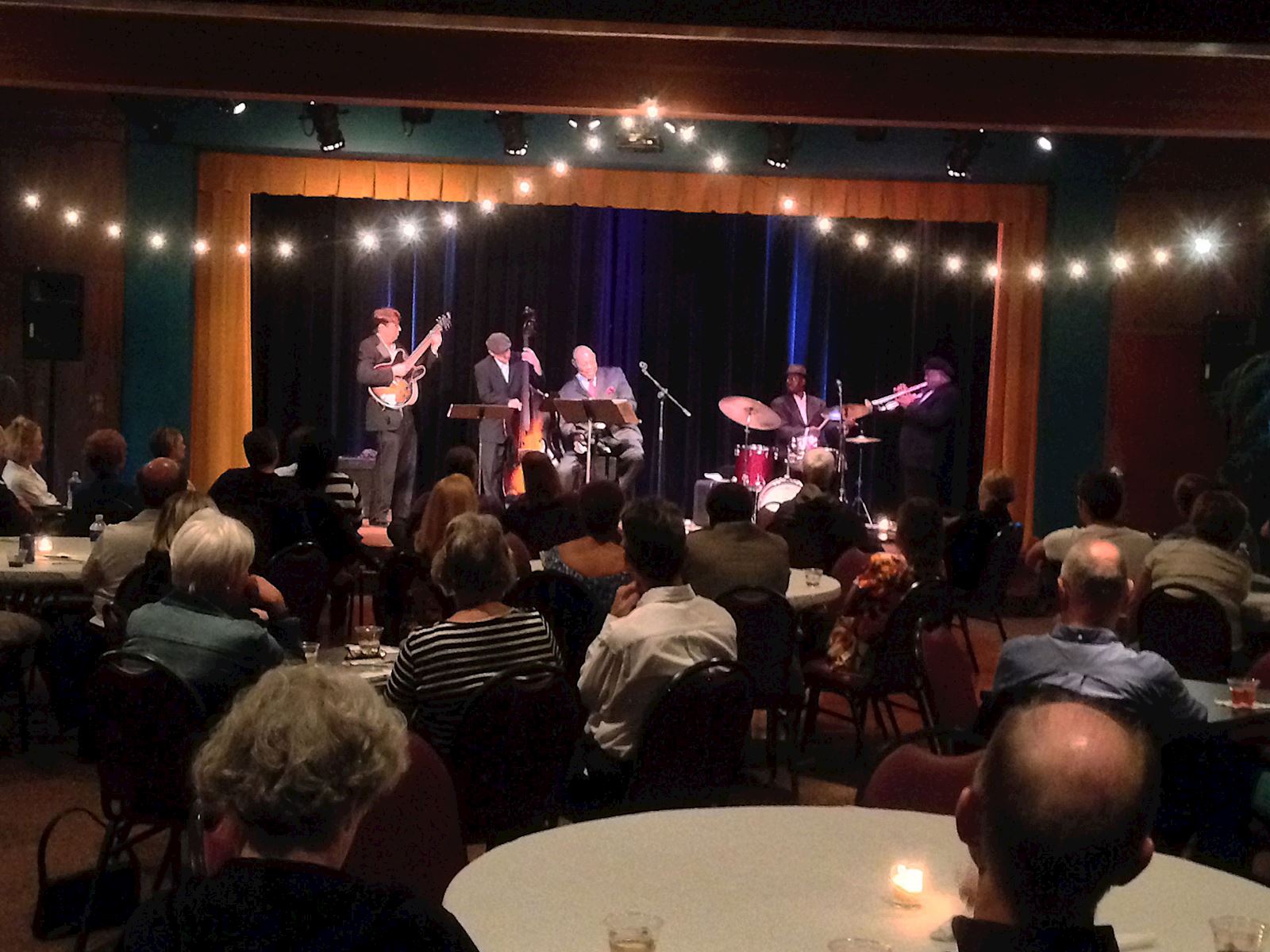 The Club Room is located on the 3rd floor. This room has a "jazz club" atmosphere that is ideal for small acoustic performances and audiences numbering 150 or less. The space is also utilized for meetings, receptions, small plays, and rehearsals. In a table and chair setting, this room can accommodate up to 100 people. The adjoining space, The Patrick Coburn Bar Room, is perfect for cocktails or snacks.
Dining Room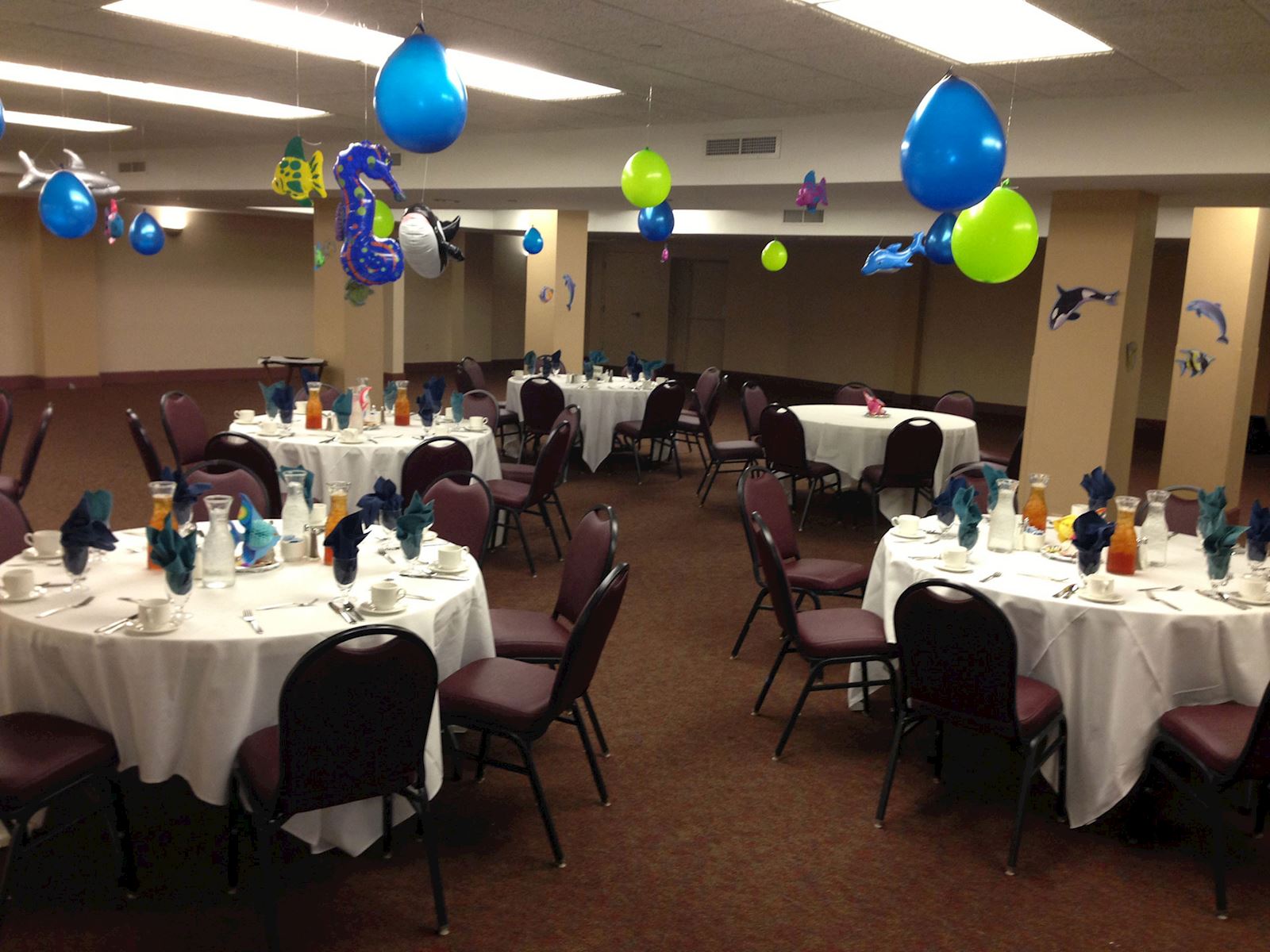 The Dining Room is located on the lower level (basement) of the Hoogland Center. This room offers a large space for up to 150 guests that can accommodate several types of events, from receptions to workshops.
Polly Roesch Social Room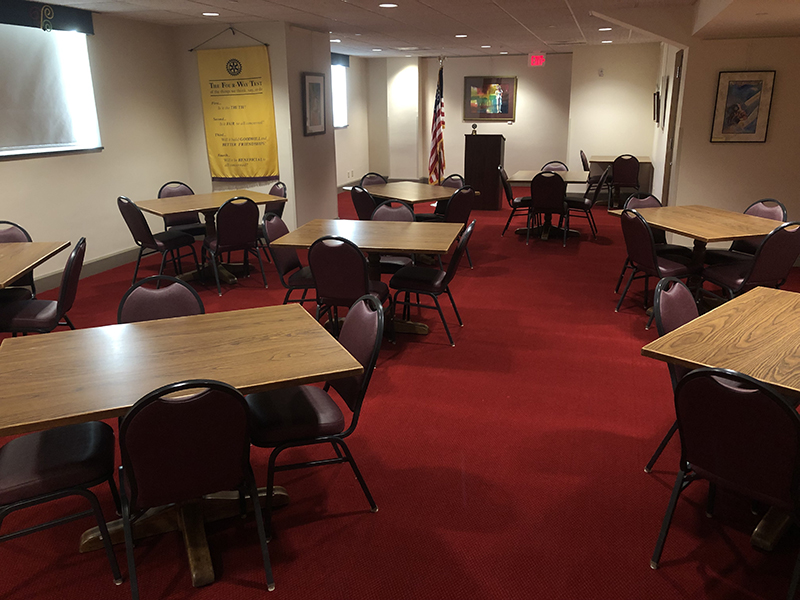 The Social Room is located on the 2nd floor. This room provides an intimate atmosphere for small receptions, meals, and meetings for groups up to 40 people.
Board Room
The Board Room is located on the 3rd floor, across from Theatre III. This room is available for meetings and small gatherings of up to 30 people.
Theatre II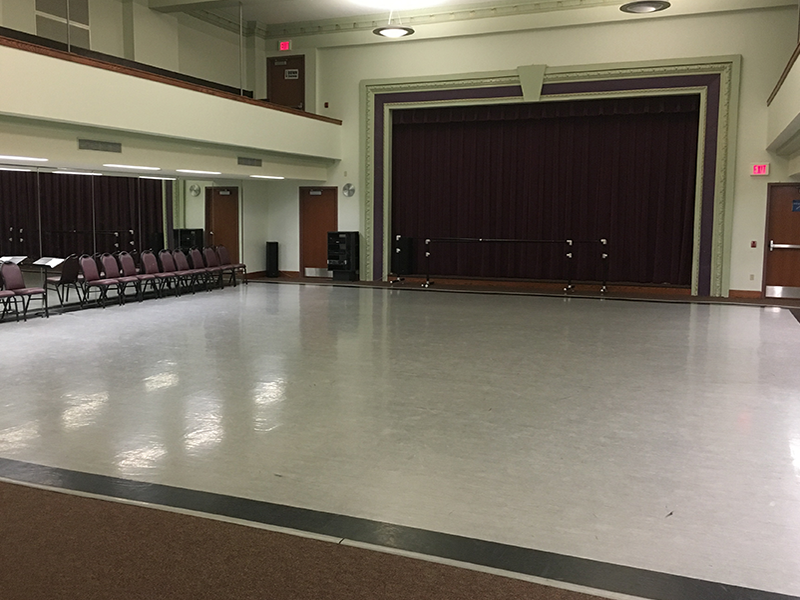 Located on the 2nd floor, this room features a special dance floor and full-length mirrors. The space is used for rehearsals and classes
Architect: Graham & Hyde Architects, Inc. Springfield
Sound Consultants: Kirkegaard & Associates, Chicago
Theater and Lighting Consultants: Schuler & Shook, Chicago