Molly Norris
Program Director / Teens Coordinator

Molly is a Vocal Music teacher currently based in Springfield, IL. She has degrees in Vocal Performance BM, Music Education BME, and a minor in Musical Theater. Currently, Molly owns a private voice studio with a blend of online and in person students. Previously, she was a classroom music teacher for 5 years with grades ranging from K-12. Molly has been the show choir director, musical director, vocal coach, madrigal director, and cheerleading coach for her previous school districts. She also served as the children's choir director and the bell choir director for her church.
Her passion for the arts is driven both by educating students and performing herself. She has worked for multiple companies, being hired as a classical soprano. She has also performed as the soprano soloist for oratorio works such as "Handel's Messiah". During her education, Molly had the opportunity to travel abroad to perform in operas in both China and Italy. Most recently, she joined the cast of "Spongebob" to perform on the Muni stage.
Molly is thrilled to be given the opportunity to join the Hoogland team as the Program Director of the Education Department, and looks forward to working with everyone!
Craig Williams II
Artistic Director / Basics of Acting / HSM Director

Craig fell in love with the arts at an early age and has shared his passion with the Springfield community for more than 20 years. As a director, he led the Springfield High School theater department through 8 years of growth in student involvement, program enrichment, and production quality, culminating in the receipt of the Kevin Lehman award for outstanding leadership service in extra-curricula.
Craig has directed, acted, and designed for more than 75 productions through the Springfield Theatre Centre (STC), Springfield High School (SHS), The Muni, and the Hoogland Center for the Arts. He has also served as a member of several nonprofit boards including STC, Springfield Area Arts Council, Springfield Urban League, Copper Coin Ballet, and most recently as President of The Muni Board of Managers.
In his full-time career, Craig works for the State of Illinois SAP team as finance functional expert, and enjoys traveling with his husband, Ryan.
Favorite Theater credits, include: Springfield High School's All Shook Up, The Wiz, Cats, Hairspray, and Ragtime; Snow White, 9 to 5, and Chicago at STC; The 25th Annual Putnam County Spelling Bee, The Wiz, The Last Five Years, and Songs for a New World at Hoogland Center for the Arts; and Disney's High School Musical, Hairspray, Disney's Beauty and the Beast, Dreamgirls, Disney & Cameron Mackintosh's Mary Poppins, EVITA, and The SpongeBob Musical for Muni.
Chrissy Mauck
Juniors Coordinator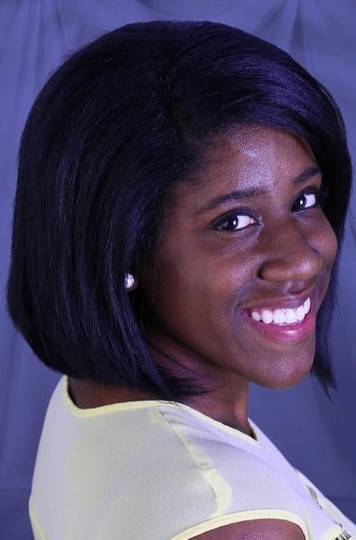 Chrissy is a local music educator and frequent stage performer! While she currently serves as a band director in Chatham, she has spent 6 years teaching choir and voice lessons in both Central Illinois and Indiana. A lifelong learner and performer, Chrissy has been involved in both community and professional theaters across Illinois since 2010; this includes acting and singing, choreographing, and directing.
Since making Springfield her home, she wasted no time joining the Springfield area theater community, and has since been seen in different local productions. Her passion for education and performance are what drew her to the Hoogland Performing Arts Education program. Chrissy is so excited to get started working with the Juniors this season!
Zoey Zara
Kids Coordinator / Wonka Director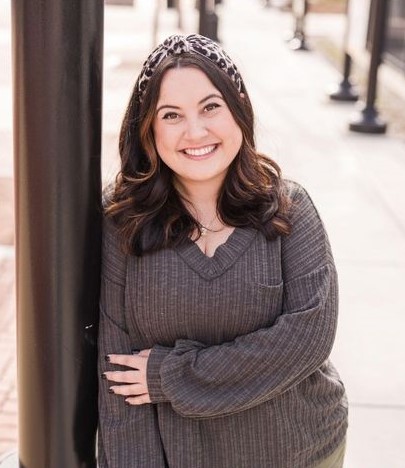 Zoey is a local music educator and life-long theater enthusiast. Zoey earned her Bachelor of Music in Music Education from Millikin University in 2015. She performed in her first musical at the age of 8 and has never looked back! Since 2015, Zoey has performed in and staffed for shows all across Springfield. She very much looks forward to bringing her experience and love of teaching and performing to the Hoogland Education Program!
Lindsey Rudd
Kids Coordinator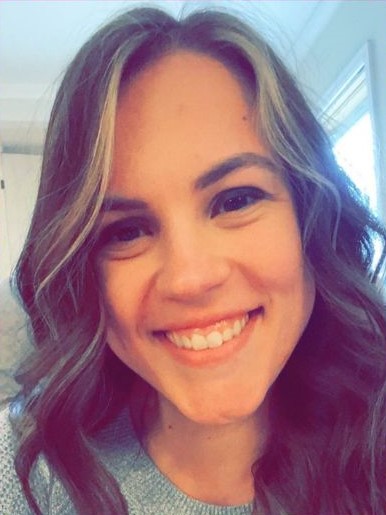 Lindsey Rudd is a mom to two amazing kids-Aiden and Everleigh, and wife to DJ. Lindsey has her Bachelor's degree in elementary education and Master's in special education. Currently, Lindsey is a special education teacher in District 186. Lindsey has been performing in local theater productions since 2003, and was most recently on staff for The SpongeBob Musical at the Muni. In joining the Hoogland Ed program, Lindsey is thrilled to be combining her two biggest passions-teaching and theater!
Anna Maisenbacher
Choreographer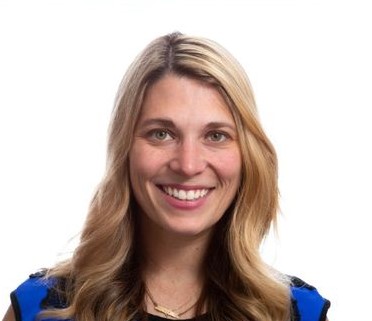 Anna has been an instructor at Springfield Dance for the past 9 years. She has directed and choreographed a number of productions in the Springfield area including Hairspray (Muni, choreographer), All Shook Up (Muni, director and choreographer), Legally Blonde (director and choreographer) and most recently SpongeBob the Musical (Muni, choreographer).
Anna has appeared in Thoroughly Modern Millie (Muni, Millie), Nice Work If You Can Get It (Muni, Billie), Chicago (Hoogland, Roxie).
Anna is looking forward to directing Once for Hoogland this spring and is eager to join the Hoogland Education staff. Anna works professionally as an audiologist for Advanced Bionics. Her time in the arts community is only possible thanks to the support of her wonderful husband Josh and son JP.
Cami Kerns
Choreographer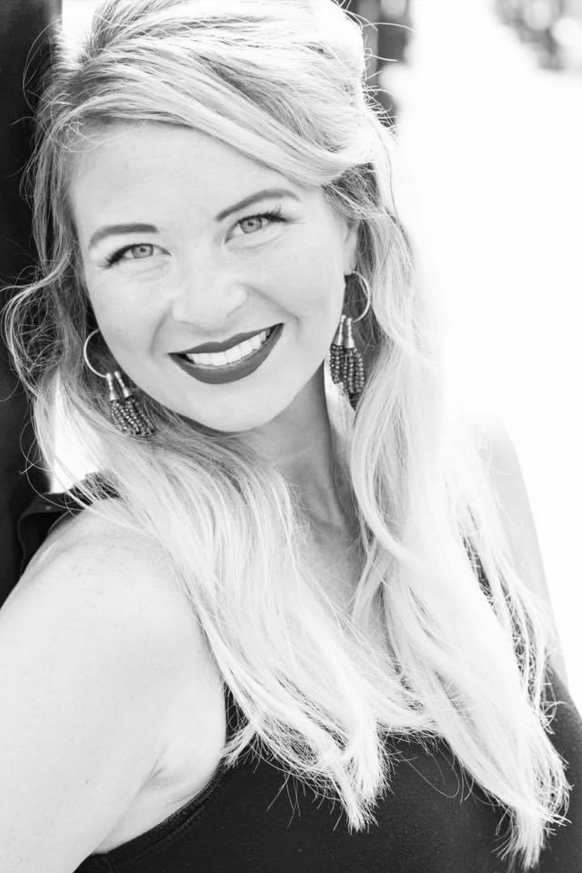 Cami has been in the performing arts community of Springfield since 2014, studied Musical Theatre at Millikin University and has been dancing since she could walk! She is so excited to be a part of the Hoogland Center for the Arts Education program by joining the staff of "High School Musical!"
Cami kicked off her Springfield area theater experience in 2014 with Muni's "All Shook Up" as "Miss Sandra." She also appeared in Chicago (Roxie, STC), A Chorus Line (Morales, STC), 42nd Street (Peggy, STC), Peter Pan (Tiger Lily, Muni), Newsies (Newsie, Muni), White Christmas (Judy, Muni), and most recently, HCFTA's production of, "One Million Dollar Quartet" as "Dyanne".
Cami can't wait to be a part of a wonderful experience that will inspire the students in this program to continue exploring their love of the arts!
Morgan Kaplan
Musical Theater Movement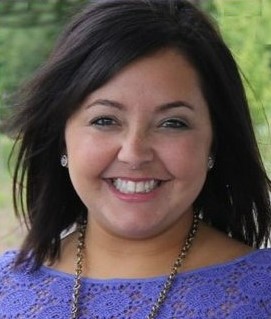 Morgan Kaplan has been active in local community theatre for the last 25 years. Morgan has performed locally at HCFTA, The Muni, and STC. Her favorite on-stage performances include Cats, Chicago, La Cage Aux Folles, and Gypsy (HCFTA) ; Shrek, Hairspray, Miss Saigon, and The Producers (Muni); Thoroughly Modern Millie, and Anything Goes (STC). Morgan has co-directed and choreographed for a number of local productions, including STC's A Chorus Line and 42nd Street, Muni's Sister Act, Thoroughly Modern Millie, and Newsies. She co-directs the spring musicals at Sacred Heart-Griffin High School. Morgan lives in Springfield with her husband, Damien, and their two boys, Sawyer and Palmer.
Musical Theatre Movement will explore a number of facets related to movement for musicals! We will explore, study, and learn the works of various Broadway choreographers, from Jerome Robbins (West Side Story), Bob Fosse (Chicago, Sweet Charity), Jerry Mitchell (Hairspray, Legally Blonde), and more. Participants can also expect to learn about auditions, which will include tips and best practices for audition preparation. Participants will be able to expand their knowledge of movement for the stage, as well as develop confidence and stage presence. Now...5,6,7,8!
Christie Lazarides
Vocal Styles of Broadway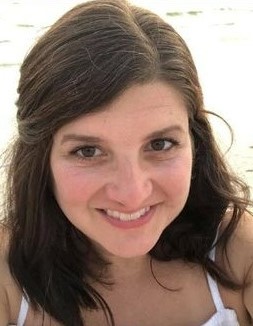 Christie has been active in the Springfield arts community for over 30 years, beginning in the Springfield theater community as a young child. She holds a BM in vocal music education from Millikin University, and has a huge passion for both teaching and performing.
Christie has vocal directed, assistant directed and/or directed many local theatrical productions. Favorite credits include vocal direction of Springfield High School's Hairspray, STC'S Avenue Q and Spring Awakening, and Muni's Grease, RENT, Shrek, Disney's Little Mermaid, Mary Poppins, Evita, and most recently, the Spongebob musical.
Christie has many years of experience teaching students from Pre-K through high-school age. Christie served as a full-time music educator for 4 years in Springfield area schools, and then served as full-time Director of Youth and Young adult at St. John's Lutheran Church for over 5 years. She has taught multiple children's choirs, a local musical theater class, and has served as a voice teacher and vocal coach for many area youth.
In her full-time career, Christie works in Human Resources for the State of Illinois, and also serves as the Contemporary Worship Director at St. John's Lutheran Church in Springfield. Christie loves spending time with her husband Mike, their son William, and their baby twins, Owen and Allie.
Stacy Kolaz
Theater Hair and Makeup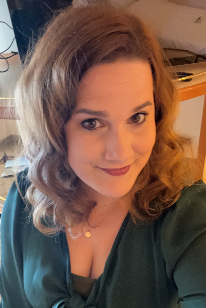 Stacy Kolaz has been active in local community theater for most of her life. Stacy has a Masters in human development counseling and is currently working as a school counselor. Stacy has done shows locally at HCFTA, the Muni, STC and many local highschools. Her favorite shows she has created hair and make up for are Shrek, The Litle Mermaid, Mary Poppins, Peter Pan, The Wiz and Beauty and the Beast. Stacy started doing hair and make up backstage at the Muni when she was 10 years old and has done hair and make up for over 75 productions. She has assistant directed multiple local productions including STC's 42nd street, and Pirates of Penzance, Muni's Sister Act, Thoroughly Modern Millie, and Newsies, HCTFA Education Programs Charlie Brown Christmas, as well as the Musicals at Sacred Heart-Griffin High School. Stacy is currently the president and make up and hair chair of the Springfield Theater Center and co-make up and hair chair for the Muni.