The Hoogland welcomes Craig Steenerson as our new Technical Director.
June 20, 2022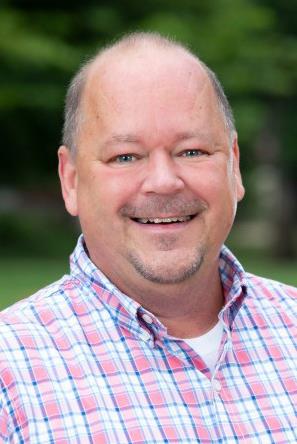 The Hoogland Center for the Arts is thrilled to welcome Craig Steenerson as our new technical director.
Craig holds a masters degree in technical theatre from Utah State University and is currently the professor of technical theatre at Illinois College where he teaches courses in scenic and lighting design, Stagecraft, and Stage Management. His notable designs include, She Kills Monsters, Richard III and The Robber Bridegroom. Craig designed Cabaret for the Springfield Muni, and Snow White for Junior University in southern California which was nominated for an Inland Theatre League Award. Craig has worked professionally with the Ellen Eccles Theatre, Utah Festival Opera, Redlands Theatre Festival, and Old Lyric Repertory Company and Knotts Berry Farm. With several hundred shows over the past three decades, Craig has worked tirelessly on large-scale opera productions, summer stock theatre, community and academic theatre, and has prepared venues for incoming professional Broadway touring shows like Anything Goes, Guys and Dolls and Crystal Gayle.
He looks forward to working with community groups at the Hoogland.