THE WEIR opens at the Hoogland
October 15, 2021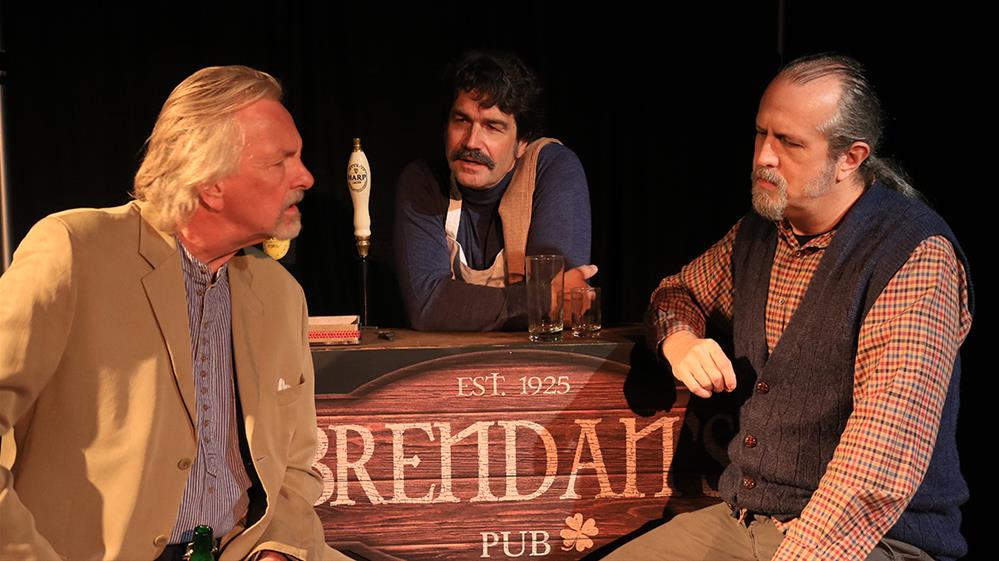 The Hoogland Center for the Arts is proud to present THE WEIR by Conor McPherson on Friday, October 15 and Saturday, October 16 at 3pm and 8pm. The show will be presented in Theatre Three at the Hoogland. THE WEIR is presented in conjunction with the Varsity Center in Carbondale and is sponsored by Wolter, Beeman, Lynch & Londrigan, LLP and Carpenter Street Hotel.
The 1997 play was a winner of the Olivier Award for Best New Play. Playwright Conor McPherson is an Irish playwright, screenwriter and director of stage and film. He has won numerous awards, as have many of his plays.
The show is being directed by Kevin Purcell of Cobden. Kevin has directed several shows for the Hoogland, including The Little Years, The Holly and the Ivy, and Sylvia. He also appeared as King Arthur in our 2008 production of Camelot. The Weir stars Kim Curlee, Sarah Dubach, Derek Olsen, Eric Billingsley and Dan Hill.
The setting for THE WEIR is a rural Irish pub, where three local men are enjoying good beer and company. Their normal routine is shaken up when their friend, Finbar, enters and introduces them to Valerie, an attractive woman from Dublin who has just moved into an old house in the town. As the night (and the amount of liquor) progresses, each man tells a tale of ghostly happenings in the town. THE WEIR is a haunting play with its roots in Irish folklore.